ATHIMAR Cozumel Luxury Living
A project where luxury and comfort prevail in every space
Athimar is a luxury development with a design and architecture carefully thought out to provide environments with style, luxury and comfort.
The premise of the design was to generate unparalleled views from each of its units, giving away a work of art in turquoise tones just by looking out your window.
Living in Athimar will make a dream come true! You will have at your fingertips all the comforts and conveniences of the ideal life you always imagined.
Athimar is a 6-level building. It has 25 units made up of 8 different types, among which you can find apartments with 1 to 3 bedrooms, with a terrace, rooftop or Jacuzzi and incredible amenities.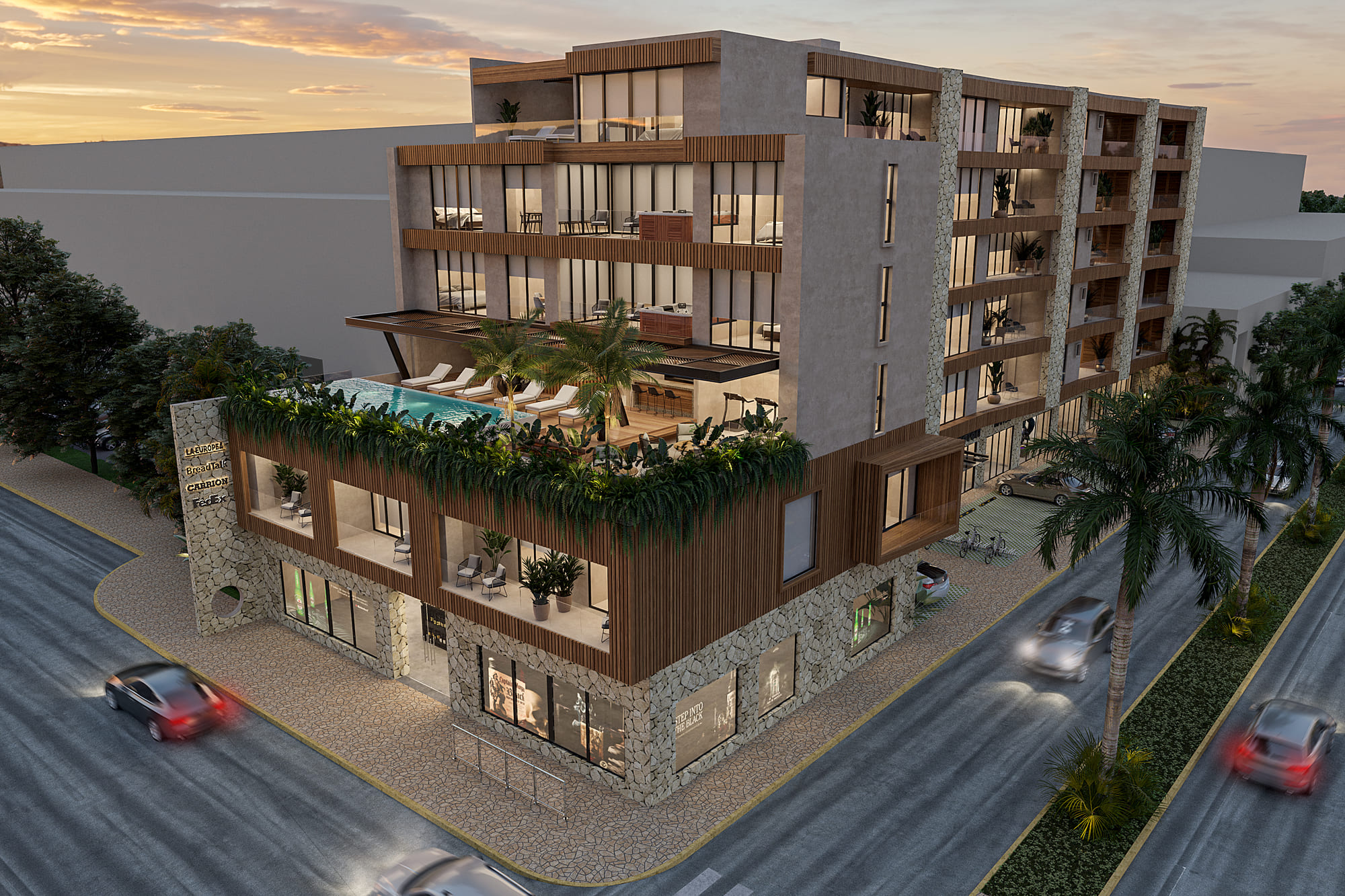 Cozumel is the largest island in the Mexican Caribbean. Rich in history, Mayan vestiges and natural wonders; a true paradise in the middle of the sea with white beaches, beautiful sunsets and world famous for its coral reefs.
It is a destination of adventure and relaxation where all kinds of activities are carried out in impressive natural settings.
The project is located on the island of Cozumel a few meters from the sea, due to its privileged location it has spectacular views towards the coast, and is directly located with the main maritime terminal.